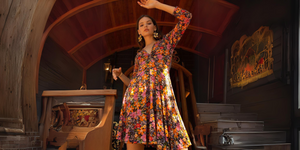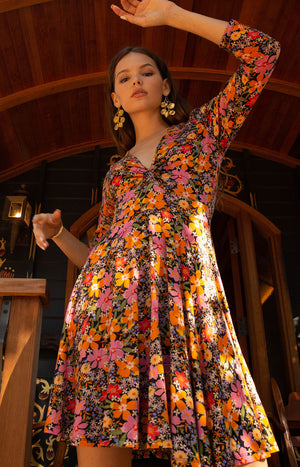 I'm So Happy You Stopped By!
As the proud owner of this beautiful boutique, I feel honored every day to carry on the tradition of offering impeccably curated and stunning clothing of the highest quality to women in South Florida. In addition to Jami's gorgeous styles, we are pleased to offer concierge services to our clientele. Please always feel free to use our years of expertise to your advantage and allow us to be your personal shopper!
Love, Julie
About the brand
Welcome to Jami's
Whether it's for an afternoon sail, dinner downtown, a daytime office meeting, social gatherings or cocktails by the pool, Jami's will always have the perfect ensemble for any occasion. Our fashionable clientele are extremely loyal to our brand, returning time and time again for that special piece… that favorite fit. At Jami's, we offer more than just our elegant, classic, handpicked clothing and accessories. The concierge services we offer clients further define Jami's as being an exclusive store providing a unique and personalized shopping experience.
Throughout the years, Jami's has become enmeshed with the lifestyle that all of the beautiful things South Florida has to offer. Our looks are always on trend, yet never trendy; our pieces are always made of the highest quality; and our clients are comprised of women with classic style, women who enjoy fashion AND the good life.
Our Dedication to
Fashion Excellence
Jami's consistently curates beautiful on-trend, quality pieces from the upper echelon of designers to stylish women who visit us from all over South Florida. Our loyal and treasured clientele return year after year for their favorite classic styles. From figure-flattering pants, to v-necks in a gorgeous array of colors, to signature silk jackets… Jami's delivers classic, fan-favorite looks to elegant women who know exactly what they like!
★★★★★

Outstanding staff and service. I needed a new dress for a family event, and not only did they help me find the perfect piece, but it was also in record time!

Stacy L

Napels, FL
★★★★★

I just got my particular order from Jami's, and I am so pleased they now have a website! I have been visiting for years and always look forward to returning when we winter in the area!

Carly E

Lexington, KY
★★★★★

From the selection of brands to the events and merchandising, there is nothing like Jamis in the area! We consider ourselves lucky!

Maggie W

Rome, NY
★★★★★

Whenever I have a special event and want to be sure I look my absolute best the only place I shop is Jami's. Their timeless style is one-of-a-kind!

Sarah B

Vestal, NY
★★★★★

"Such a wonderful boutique!!!"

Cyndi L.

Naples, FL
★★★★★

"Fabulous Styles. One can always find something beautiful here.."

Nabila A.

Bonita Springs, FL
★★★★★

This is SUCH a gorgeous boutique! Great brands, beautiful styles… I never knew where to shop for on-trend, stylish, classy clothing for women 25 and up, but now I've got my answer.Jami's!

Jen C.

Naples, FL